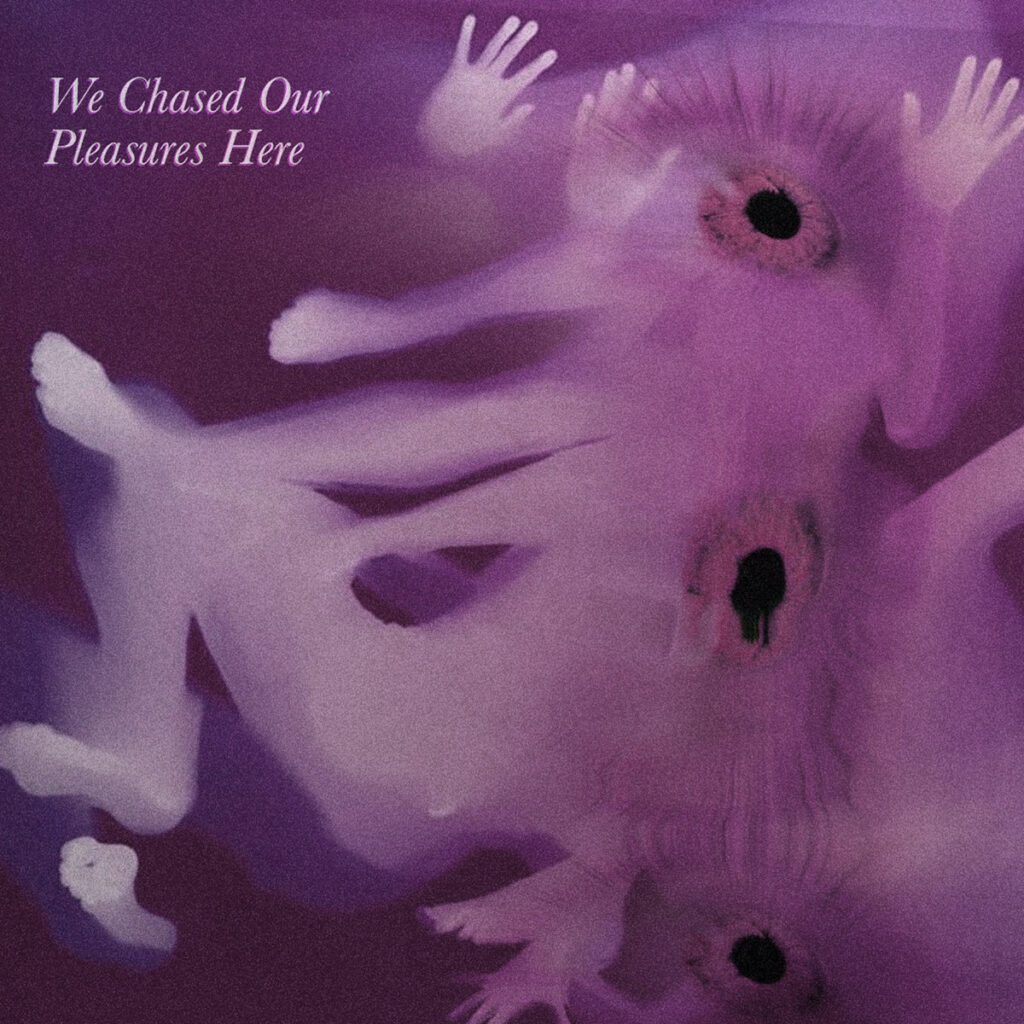 Manchester based DJ/Producer A.Morgan delivers an exceptional self-released techno EP that overwhelms the senses.

With a plethora of singles, remixes and EPs released over the last seven years, Manchester based artist A.Morgan has stayed consistently busy. With a keen focus on pursuing a climactic headliner style and quality of techno production, his hard work has paid off, granting him releases on several European labels, including Spain's Newrhythmic Records and Glasgow's Animal Farm. While his latest EP could have almost certainly found a home on a big label such as these, A.Morgan's "We Chased Our Pleasures Here" EP is a self-release that any techno producer would be proud of.
The first track, "Pacer," cuts to the chase with an upbeat, electrifying rhythmical concoction. A booming kick effortlessly merges with heavily delayed percussive loops to create an overwhelming low end that pummels you. The fast pace of this tune is trance inducing and unnerving, creating the perfect atmosphere for a techno enthusiast to let loose. Several reverbs, differing in size, are cleverly used to animate each element of the track and create a sense of vast, open space. The occasional use of a chopped-up female vocal sample elevates the production, making the track less predictable and ever more eerie. This track makes for an incredible introduction, setting the pace for what's to come.
If "Pacer" is good for setting a pace, the second track "Pleasure" is good for bringing the party to a climax. On paper, one might describe these two tracks the same way. A booming kick? Check. An unnerving vocal sample? You bet. But what sets this track apart from the first is the sheer energy that the frantic percussion brings to the mix. Just before the two-minute mark, several rides come flooding in, loose, to the point of sounding messy, this chaotic hi-end sounds less like a cymbal and more like a sea of sparklers igniting in unison. Dramatic, dissonant tones smack down and accentuate the already thick and tasty groove. This track is filled to the brim with energetic rhythms and stimulating sound design.
Upon listening to the third track on the EP, titled "The Riddle," you may begin to pick up on A.Morgan's approach towards constructing his tracks. From the get go, the kick is completely engulfed by layers of heavily delayed percussive loops, and the composition only continues to evolve from there. In the instance of this track, the background noise steals the show, as a plethora of reverbs and delays are used to elevate each element uniquely, providing a palpable ambience and a sense of space. Huge space. The kind that largely determines where a track would sound best, and be well received. For "The Riddle," a warehouse or large industrial space will surely suffice.
Last is the track "Lost In A Box," an utterly intense techno jam. Perhaps the most frantic of the four, this track will overwhelm your senses and get you out of your comfort zone. Attempting to focus in on a single sound in this composition could make for an amusing challenge of sorts, but is much easier said than done. The lack of space and sheer magnitude of the combining layers woven in to this track can at some points feel suffocating, but can offer transcendence to those who preserver. As the track comes to a close, at about five minutes in, the layers gradually begin to strip away, giving you a brief moment of stability and relief of tension. As the percussive elements begin to fade out, the layers that remain become more and more coherent and less hostile. Panning every which way like a large serpent constricting around the kick drum, the layers of percussion steadily come to a halt. By the end of it all, hopefully you found your way out of that box.
"We Chased Our Pleasures Here" is a self-release that A.Morgan should be very proud of. As his production skills continue to grow and reach new heights, one can't help but to look forward to hearing more amazing techno from this young, talented artist. The EP was just released on A.Morgan's Bandcamp page as of September 1st, so be sure to support the artist with a digital download for the truly reasonable price of only £4 (GBP).
Jeronimo Watson
Check out Dirty Epic music recommendations here.
Listen to our podcasts here.
Find out more about our events here.