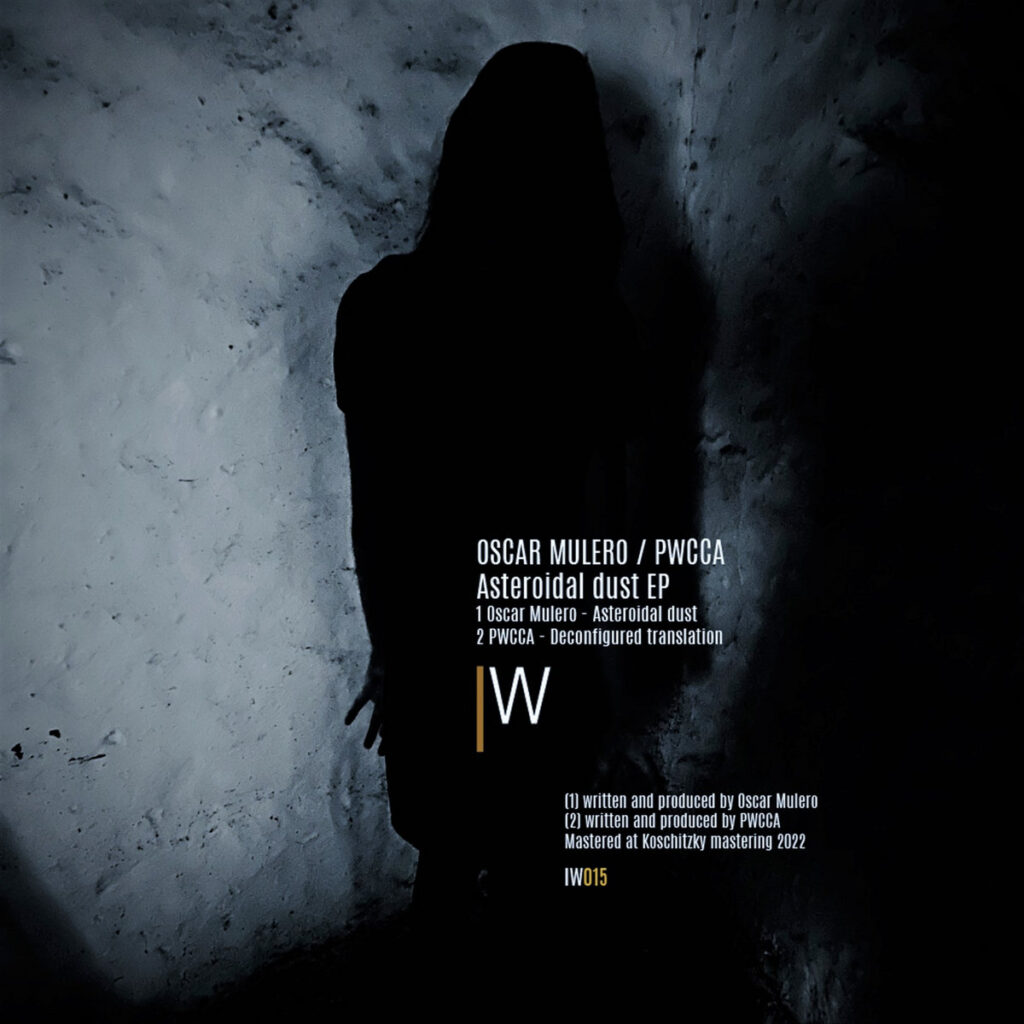 Spanish techno luminaries Oscar Mulero and PWCCA join forces for the fifteenth release on the latter talent's latest label, Inducted waves. Dark and twisted journeys constructed for late-night crowd entrancement, expect giant atmospherics and tight organic rhythms from the two powerful dancefloor-fillers on "Asteroidal dust" EP.
Oscar Mulero's title track, "Asteroidal dust", kicks off the release with an ominous, spacey drone setting the mood behind a massive kick. Mulero evolves the number by going dance-y with mechanical hats before deconstructing his groove into electrical feedback and eventual near silence, only to climb back into another dance section at the end. A highly addictive and dynamic arrangement yearning for replays.
Label boss PWCCA's "Deconfigured translation" haunts the b-side with an anxiety-soaked roller coaster of hellish tones. As you ride the wave of PWCCA's evil synthesizer textures drenched in reverb, a heavy rhythm section keeps your body grounded while your soul takes flight into uncharted ghastly territories. Building upon his sound since switching monikers from Dr Cyanide in 2019, the Spaniard shows his prowess by keeping up with the production quality of the master Mulero.
"Asteroidal dust" EP is a great intro to 2022 for Inducted waves, starting the year off with a bang and keeping us on our heels for what's to come next.
"Asteroidal dust" EP is available now on Bandcamp and streaming platforms.
-Kai Loo
Check out Dirty Epic music recommendations here.
Listen to our podcasts here.
Find out more about our events here.