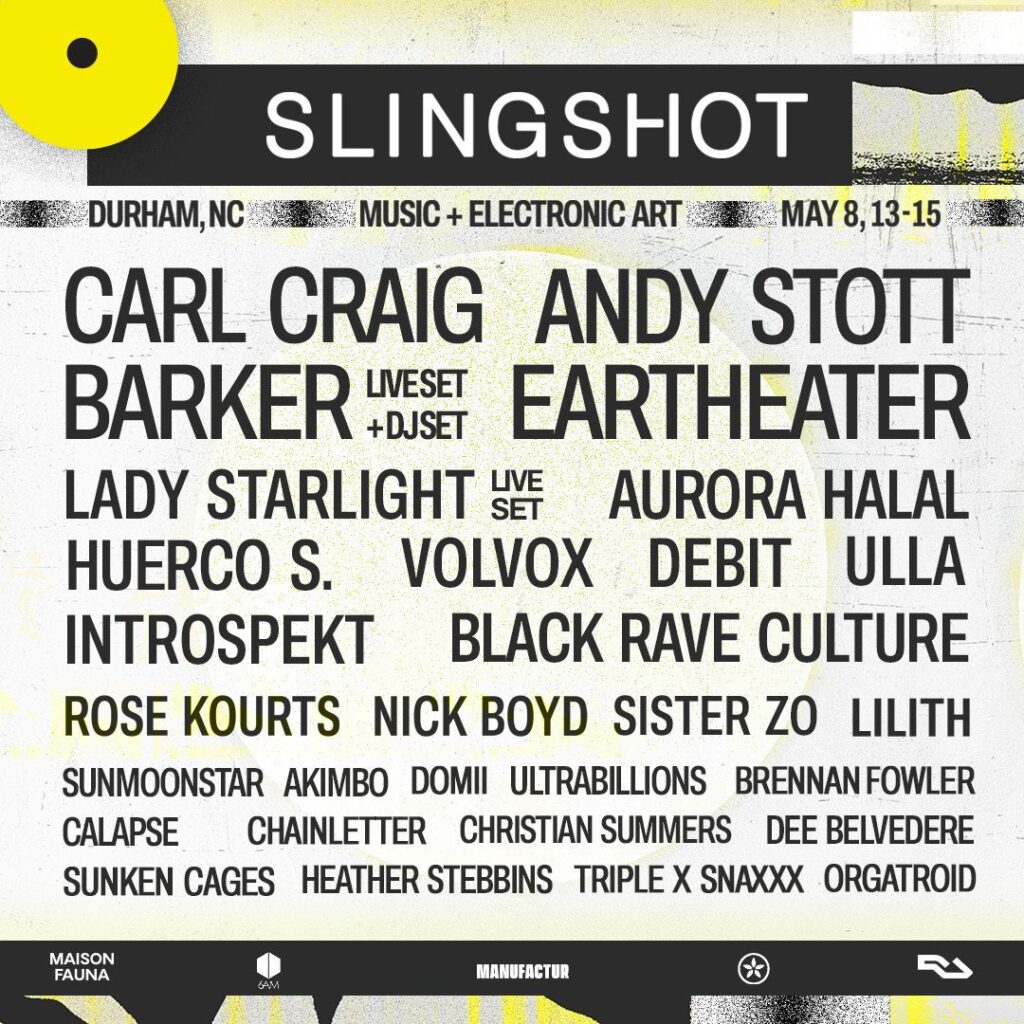 After a weekender in October 2021 that featured Juan Atkins, Washed Out, and Debit alongside a who's who of regional electronic acts, Slingshot makes its official debut this May in Durham, NC. The lineup of the staunchly independent fest has been meticulously curated by former Moogfest producer, Kai Riedl, and North Carolina record label, Maison Fauna. Headliners this season include Carl Craig, Andy Stott, Barker (performing both a live set and a dj set), and Eartheater. Other names like Lady Starlight, Aurora Halal, Volvox, and Black Rave Culture begin to tell a compelling story of a festival that looks more than ready to fill the space left by Moogfest's indefinite hiatus. With intentionally designed spaces centered around the Durham Fruit warehouse complex and a couple of rare sound systems, which include the only known vintage-maintained Turbosound Floodlight in the US, the producers maintain that they're "obsessing over every detail." In the spirit of keeping things as intimate, high quality, and safe as possible, the fest has made the decision to limit attendance at both of this year's events (there will be a fall edition October 7 – 9).
Date: May 8 (Andy Stott w/ Debit), May 13 – 15
Price: $60+
Age: 18+
Link: slingshotfestival.com
Check out Dirty Epic music recommendations here.
Listen to our podcasts here.
Find out more about our events here.