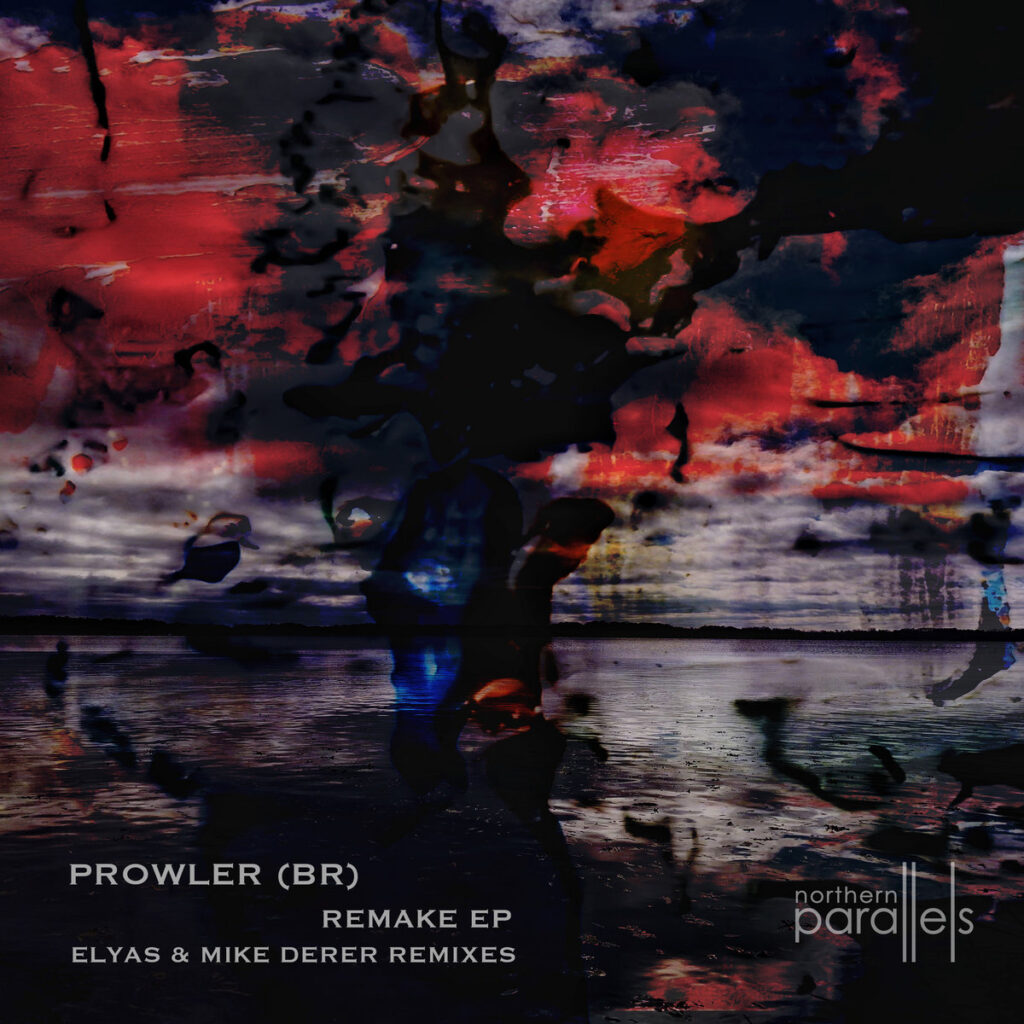 Brazil-based Prowler brings a significant and powerful release to the Midwest's homegrown Northern Parallels label with "Remake" EP including remixes by label head Mike Derer and France-based Elyas (Modularz, Planet Rhythm, Soma, Symbolism).
Anyone who has their finger on the pulse of the underground Techno movement has in some way, shape, or form heard tell of the Midwest staple that is Northern Parallels. For the past several years, Mike Derer has focused efforts on curating a uniquely personal take on the Midwest and beyond's music style that could stand as a testament years from now. With their 21st release, "Remake" EP, the label brings Brazil's Prowler to the center stage with Mike Derer and Elyas bringing their signature swings to the Brazilian artist's title track "Remake" and "Nostromo" as well.
Starting off with the title track of the release, "Remake" comes in heavy and fast while still holding to the sound that's made Northern Parallels the label that has turned heads and moved minds across dancefloors. "Remake" features haunting atmospheric elements that compliment an aggressive and fast-paced kick and bass line before chugging into a classic-influenced synth stab. "Tortão" tackles the more hypnosis-inducing styles with a deeper dive into cerebral sound design. While still playing with ominous background effects and a four-by-four bass drum, the track features a delayed and playful gong pattern playing in and out of the foreground with an eclectic mix of varying percussion instruments. "Nostromo" enters stage left with dystopian drones and a gritty kick before playing with vocal chops and off-sequenced hats. Coupled with familiar and intriguing rises and falls, the final original pays a bit of an homage to the eclectic and well curated taste that Prowler's brought to their productions and mixes.
Mike Derer's remix of "Nostromo" features ethereal plays on the original's sound design and vocal segment with a twist that encapsulates Mike's take on Techno music and the Northern Parallels vision in the same respect. Melancholy and driving, the remix pushes the auditory ideas of the original in parallel and opposing directions. Playing off the deep and thought provoking elements of the original, Mike's remix also dives deeper into the more apocalyptic pretenses of the original synth and elements therein.
Ending the release with a bang, Elyas takes on the title track and delves into a more fervent and manic style. Acid undertones of the original arpeggiated elements and a clap-kissed kick pattern marry the remix together before diving into familiar hats and rides that gave credence to the original. Rising and falling effects lend to a droning element to give the remix its own uniqueness and that signature Elyas movement that's garnered the artist their notoriety and influence.
-Colin Cook
Check out Dirty Epic music recommendations here.
Listen to our podcasts here.
Find out more about our events here.