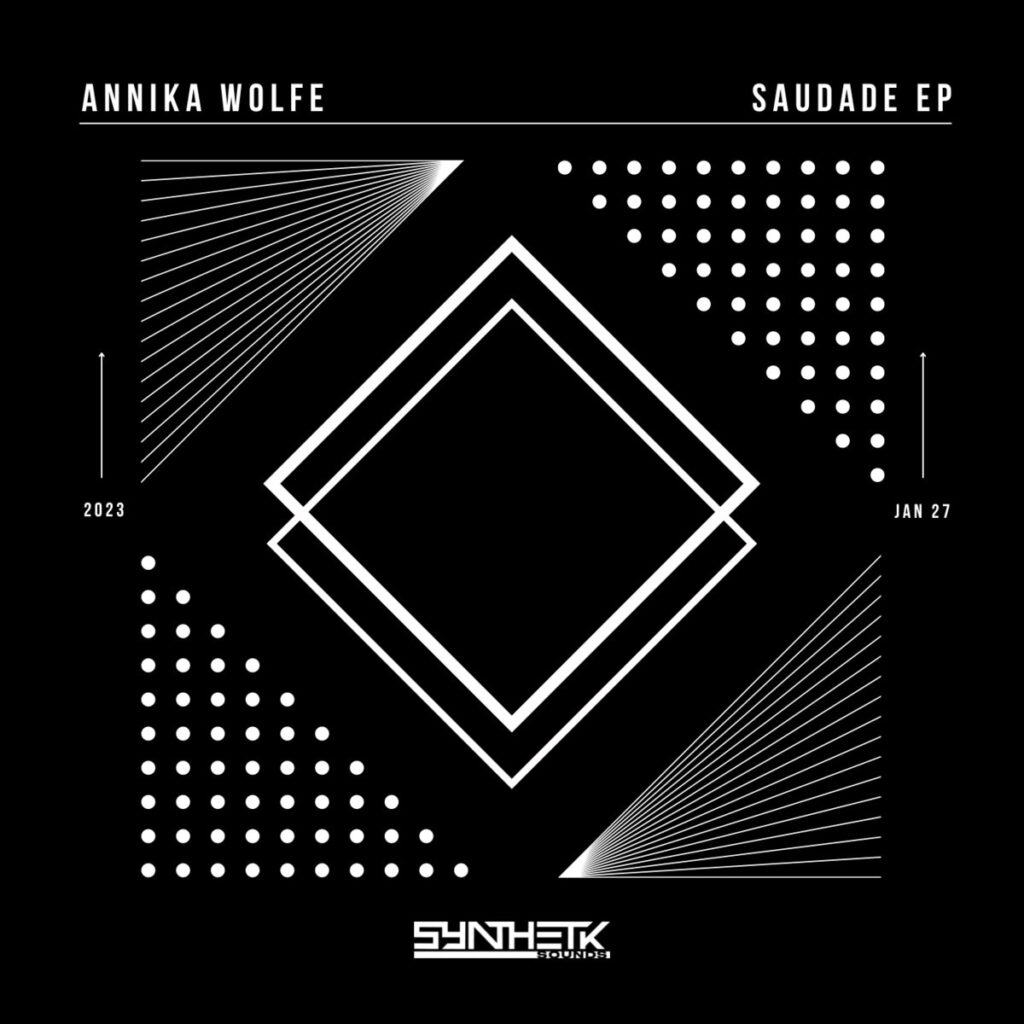 Los Angeles imprint Synthetik Sounds fires into 2023 with its third release featuring Annika Wolfe's fast-paced and stripped-down auditory musings and pieces with "Saudade".
Establishing its foothold and standing in curative sound design, the imprint fired off in 2022 with two releases focused on darker and heavier takes while also finding roots in the deep and hypnotic. Coming into its third release, the label pushes a 4-track release titled "Saudade" by prolific artist Annika Wolfe.
A staple of the West Coast Techno circuit for decades, Los Angeles has been known for cultivating a unique variety of stripped down and heavy sound design styles and artistic outpouring. With the wealth of knowledge and musical talent that's prevalent and celebrated in the area, it's no surprise to see new labels and finding their proverbial voice and founding in the city. 2022 saw one such label come to light. Founded by 6AM Group, Synthetik Minds, and Indonesian Techno artist Ecilo, the Syntheik Sounds label has focused on a stripped down, underground sound profoundly unique to the origins of the culture and musical upbringing.
The release features a myriad of tonal qualities and ranges that span from broken rhythms to broken beat selections to hard dance-floor and speaker beat downs to more Electro married with Techno takes. The entire release carries a variety of genre bending and forward thinking Techno that showcases the sounds Annika has created a stronghold and notable influence in. Coupled with a dub version, "Saudade" captures a well-placed variant on the already powerhouse title track.
As a fledgling label, Synthetik Sounds has established itself as a cornerstone in upholding the sonic styles and influences that've led to the current state of Techno while still carving out its own niche in the history of the music. Continuing a legacy of greatness, the future looks bright for the upcoming year of releases.
-Colin Cook
Check out Dirty Epic music recommendations here.
Listen to our podcasts here.
Find out more about our events here.