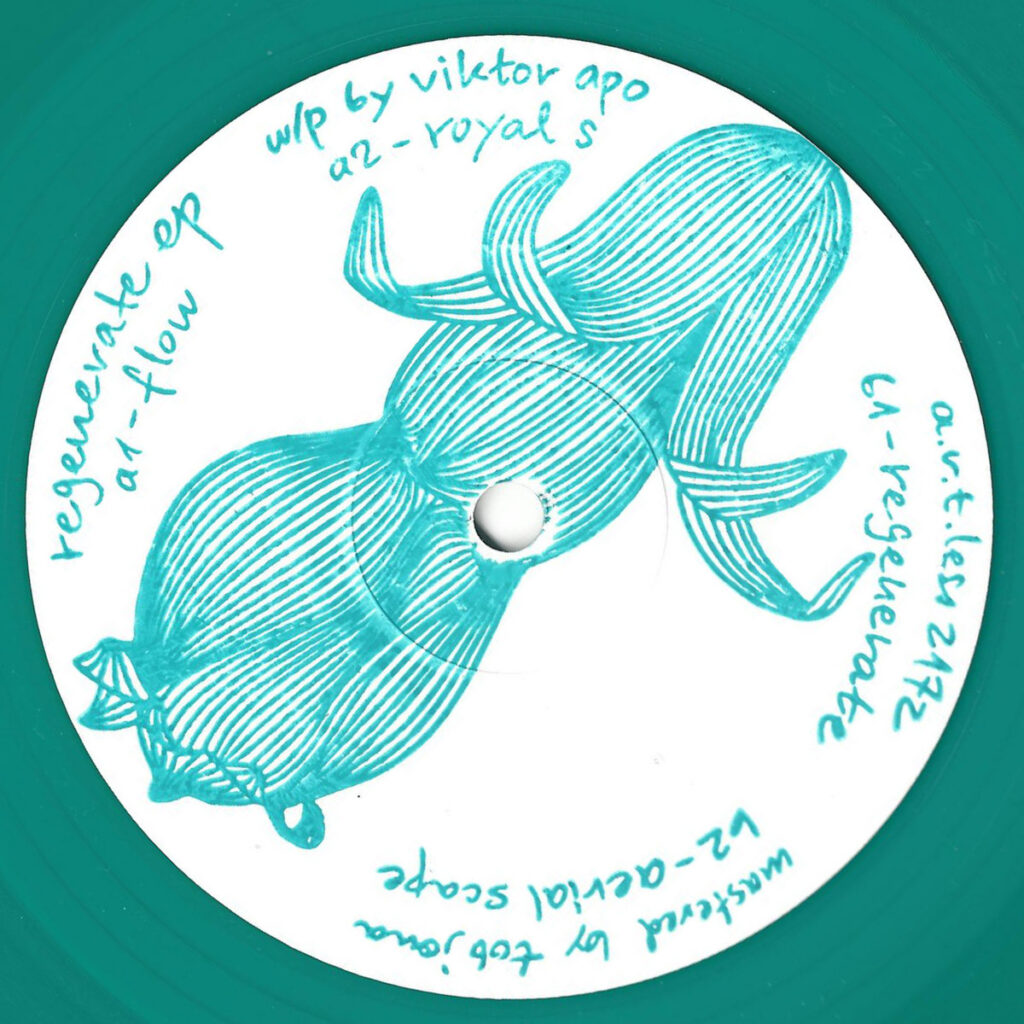 Berlin's Mojuba Records welcomes Viktor Apo to their roster with "Regenerate" EP for an immaculate four-tracker of Detroit-inspired Dub Techno.
Producer and DJ Viktor Apo, sometimes known as Apostolski, has been flying under the radar for quite some time, but he is currently making waves with his latest "Regenerate" EP. While he has stayed busy over the last 10 years putting out killer tunes and several quality mixes of fast, dubby Techno, Viktor has yet to receive the level of notoriety he so rightfully deserves.
One of his career highlights, at least from a cursory examination, was his mix for the legendary Techno institution, Tresor, back in 2015, in which he was selected as one of their "new faces." Now his latest project, a 4-track EP for Berlin's Mojuba Records, showcases some of his best original productions to date and positions him as one to watch.
Starting off the "Regenerate" EP is the aptly titled track, "Flow." Deep and moody chords gradually prance, wander, and swell, while an onslaught of open hi hats do most of the heavy lifting. Right off the bat, Apo takes us on a wild ride. Next up is the delightfully light and whimsical tune, "Royal S." Rough and rigid drum machines are nicely juxtaposed by a luscious melodic sequence. Elongated chords and shifting rides coalesce into a bright and uplifting groove that keep you captivated throughout. One might deem this track to be lounge-y, perhaps, but only if it were a dozen BPMs slower.
Suddenly, in comes the wickedly fast and enticing Dub Techno cut and title track, "Regenerate." Vibrant stabs scatter and swirl far and wide, conjuring feelings of pure bliss, while the low end effortlessly shimmies up, then down. Lastly, Viktor bids us adieu with his closing track, "Aerial Scape." Just when you thought the EP couldn't get any better, we're handed this funky gem. Somber chords ring out underneath an infectious bass line. Sparse percussion feels like a vacation, a breath of fresh air.
By the end of it all, Viktor Apo's "Regenerate" EP will leave you eagerly waiting for more. Support the artist and label with either a digital download, or by purchasing a vinyl copy, via the Bandcamp page, linked above.
-Jeronimo Watson
Check out Dirty Epic music recommendations here.
Listen to our podcasts here.
Find out more about our Events here.
Listen to our review picks here.