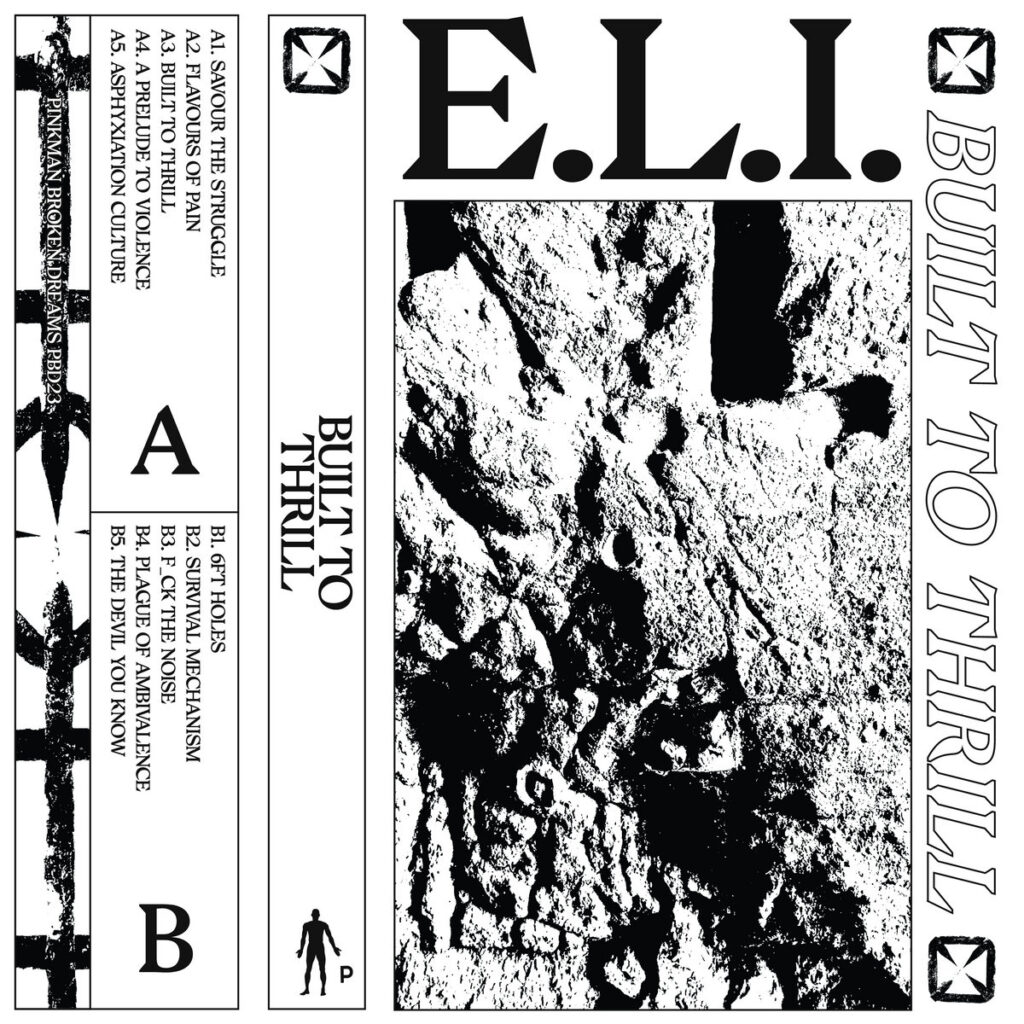 Broken rhythms and fanatical sound design dot the enigmatic artist that is E.L.I. for his debut release on Rotterdam's Pinkman Broken Dreams imprint. "Built to Thrill" dances from Breaks to Acid influences to broken industrial Techno tonal qualities.
Over the course of Techno and House history and their legacy on the globe, many cities have staked their claims to being the next underground or future of the musical journey through the ages. The Netherlands however, have created a tactfully built and vibrant underground culture that has truly taken the world by storm with it's eccentric tenacity for underground artists and a culture that flourishes in the various pockets that've sprung up over the decades. Rotterdam has consistently found itself as a cornerstone of the region pumping out staple intricate artists and imprints alike.
Started in 2013, Pinkman Broken Dreams was the brainchild of affluent curator and producer Marsman. The imprint itself has become something of a pinnacle of Breaks and intrinsically unique soundscapes, having housed a number of solid releases including Henning Baer, Alesandro Adriani, and industrial powerhouse Years of Denial. The impressive catalog spans everything from broken beats, synthwave industrial, to gritty ambiance and textures that defy reason. With the recent release of E.L.I.'s "Built to Thrill" album, the legacy of the label's intrinsic, unique tastes continues with this power-packed 10-track selection.
Though somewhat of an ephemeral artist, E.L.I.'s back catalog of releases comes to a fortuitous head with this "Built to Thrill" release. Starting with broken beats and hypnotic takes, "Flavors of Pain" journeys into a psychological thrill ride of ambient-influenced pads and chord progressions before diving into stripped-down, no-nonsense industrial with "Asphyxiation Culture". Continuing down the rabbit hole, "6ft Holes" dives deeper into the dark and moody nature of E.L.I..
Throughout the release, E.L.I. showers the album with an almost awe-inspiring plunge into the dystopian auditory fields that have become mainstay in their works. The entire "Built to Thrill" release offers a rare medium of a tape purchase or digital download available October 5th, 2023.
-Colin Cook
Check out Dirty Epic music recommendations here.
Listen to our podcasts here.
Find out more about our Events here.
Listen to our review picks here.