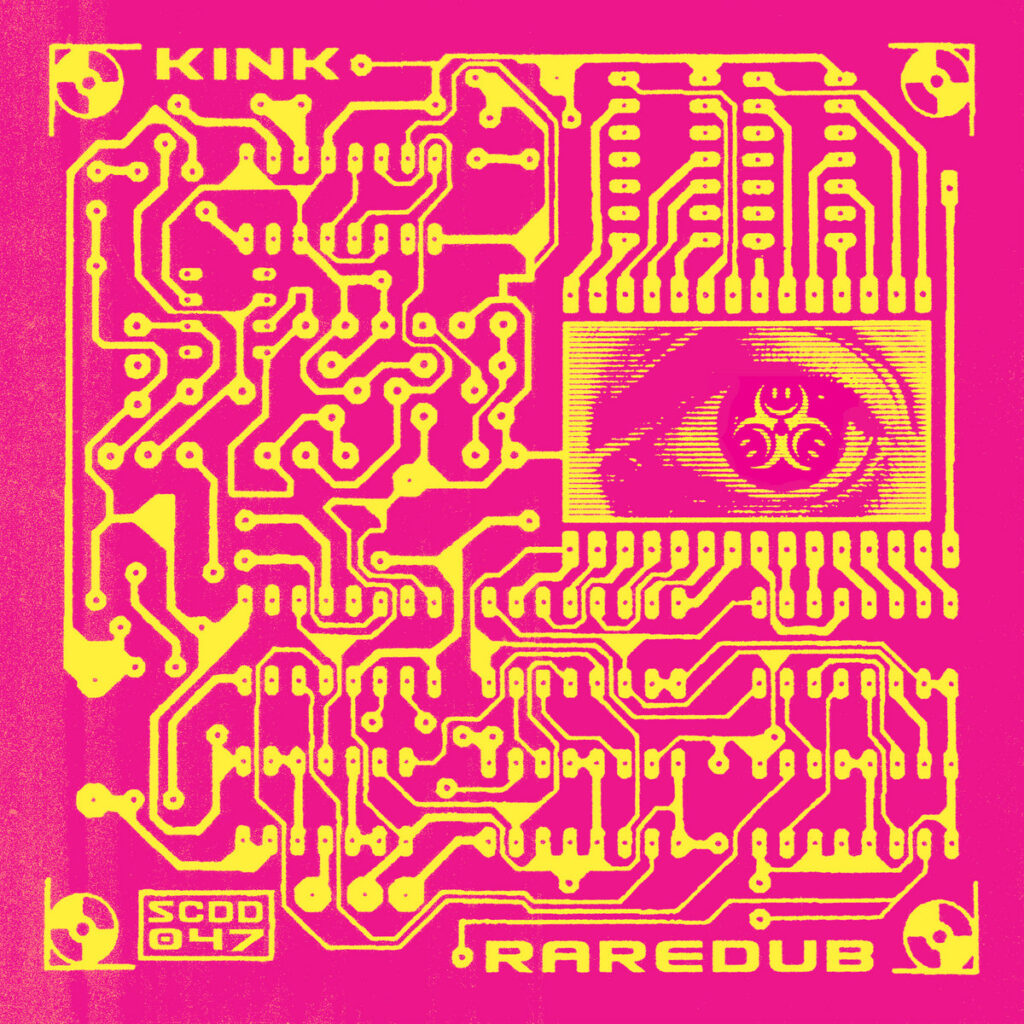 Bulgaria's finest hardware masters, KiNK and Raredub, have joined forces to throw listeners into a menagerie of arpeggios, potent four-to-the-floor kick drums, and piercing synths for an undeniably thrilling ride. Featuring a definitive House feeling with maximal Acid grooves, the Steel City Dance Discs "Higher" EP release is a hypnotizing frenzy.
For well over a decade, KiNK (aka Strahil Velchev) has been captivating audiences with his innovative and genre-defying approach to Dance Music. When we think of experimentation at its finest, we instantly look to KiNK. Labeled as a "favorite producer of many producers" and voted Top 5 Best Live Electronic acts numerous times, KiNK is well known for pushing boundaries and captivating audiences. Like a mad scientist in a lab, his unwavering passion is paralleled only by his exceptional skills as both a producer and as a performer.
With undeniable hits like "Leko", "Cloud Generator", and "Perth", his versatility is clearly shown in his productions. Highly celebrated for his ability to create tracks that are both groove-laden and experimental, KiNK is an absolute mainstay in Electronic Music. Having founded Sophia Records in 2017, he continues to bring fresh perspectives that help the scene grow.
Newcomer Raredub (aka Peter Vasev) saw his debut EP "Moover" released in 2021 on KiNK's Sophia Records. Cited as 'far from formulaic', "Moover" felt like a cozy after-hours gathering with friends, moving through old-school house warmth to more contemplative and darkly broken beats. Having jammed with KiNK several times throughout the years, the pair has found a special fondness in each other. Working together on several collaborations, including "How the Fire Started" and "Scrambler", "Higher" is an exciting first, full release collaboration between the two.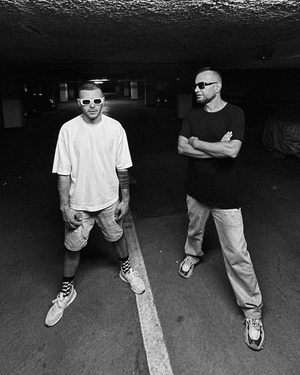 Both having a knack for crafting intricate rhythms and textures, the pair take listeners on a journey through immersive rhythms, highlighting their technical mastery. The immense energy showcased in their performances reflects their genuine love for music. Both known as DJs and producers, their performances often feature an array of hardware, from synthesizers and drum machines to controllers, many of which they've tweaked to their personal flavor. Their combined improvisational approach is an atmosphere unmatched in groove-ability.
Urging all dancers to the dancefloor, their jaw-dropping Steel City Dance Discs release kicks off with the title track. The four-to-the-floor penetrates, while a hypnotic, reverberating classic House vocal calls out higher. The broken sample creates a sinister tone, while the playful, ascending arpeggios pull you closer to heaven. The racing next track "Niki Louder" bursts onto the scene with pounding bass drums and a Michael Myers-approved proportion of stabbing synths, building into a polyphony of intense wizardry fit for a dance battle at Hogwarts. The '90s sounding synths add a hint of sentimentality to an otherwise modern take on the nostalgic elements.
Finishing the EP out, "Endorphins" could be described as exactly that—heaps of endorphins. Featuring an uplifting, light-hearted melody and defiant drums with warm lyricism, the finale to this EP creates a mesmerizing, Happy Hardcore reminiscent journey. The perfectly crafted interwoven melodies make for a whopping rich groove. A standout release of the summer, "Higher" draws listeners into a realm of high-energy, avant-garde chaos, and it is perfect for any dancefloor.
-Jen Warra
Check out Dirty Epic music recommendations here.
Listen to our podcasts here.
Find out more about our Events here.
Listen to our review picks here.