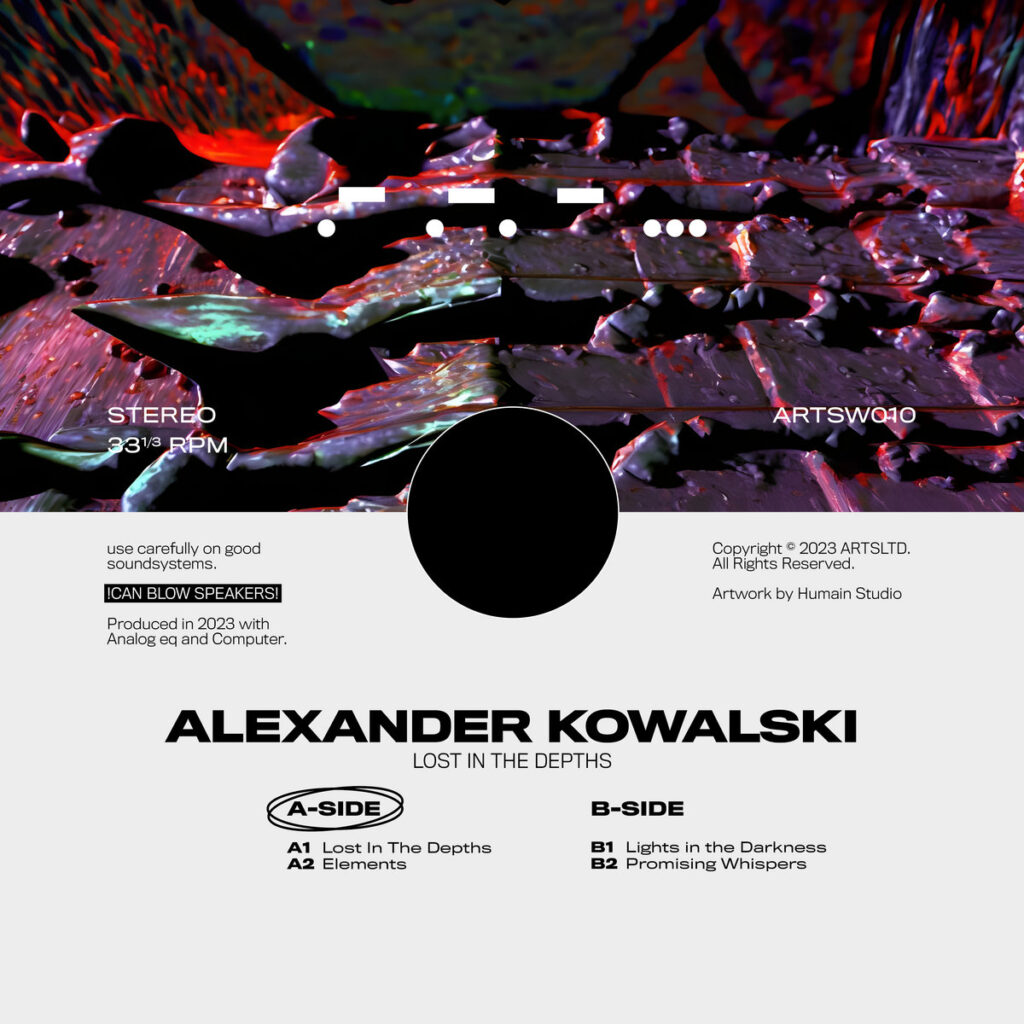 Alexander Kowalski joins the ARTS label camp, exhibiting his profound mastery of the genre with "Lost in the Depths" featuring 4 deep Techno cuts that cut across the grain of the current Hard Techno market and delve into his passion for heavy soul.
There's such a signature thumbprint on Alexander Kowalski's music that, if you know his catalog well, you know there are certain expressions within his chords, his particular grooves, and tonal color palettes that are really all his own. Some of the tracks on this "Lost in the Depths" EP really point to his early '00s work, like with the "Progress" and "Response" albums, but also signify some of the busy-sounding early Kanzleramt and unGleich label releases, which also held a love for the heavy and deep sounds found on here. It's not to say that Kowalski hasn't progressed as an artist, it's more to say he's fully expressing himself in a familiar but also masterful way. He knows who he is and knows how to creatively express it as an artist and continues to update those ideas over time.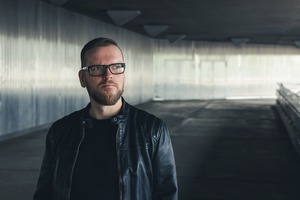 The grooves and sequencing on "Lost in the Depths" have a really familiar funk, but also all the sounds are gently pushed with at least a little bit of ease on the attack in the envelopes and the drums and the bass lead into this conceptually with a lead up that sets off the crunchiness of the beat. Nothing is forced, and everything exists to reinforce a gently handled concept while Kowalski's signature 909 beats cut straight through the mix.
The track "Elements" also reaches back into Kowalski's familiar arpeggios of yesteryear and grooves with slamming chord hits but pushes it all forward with advanced sonic integration between the elements. The track progresses very nicely, and is very melodic, yet somehow doesn't get lost in the Progressive House or melodic Techno categories. There's enough crunchiness and industrial machine-like aesthetics that root the track into this area between the classic Detroit Techno of Kevin Saunderson and the Berlin school Techno of which Alexander Kowalski is a leading figure.
"Lights in the Darkness" presents a more crisp edge to the elements and stands as a statement against the gentle pushed feel of "Lost in the Darkness." There's more firm gating here, a much tighter groove, and the dryness and filtering choices in the parts are unique and forward-thinking. The "Promising Whispers" track is a breathtaking look at gentle control, reaffirming the earlier statement of "Lost in the Depths" and its gentle and firm grasp of all the synths in Kowalski's control. However, instead of gentle pushes, it really is a long and syrupy extrusion that plays on the feelings in your heart as the beat swells. It is a very beautiful statement about the diversity in Techno while keeping things artistic and exhibiting great and expert use of his parts, all within the confines of the Techno genre.
Summing up, there are a lot of great ideas in this music, though the main idea seems to be that Alexander Kowalski wants to express the quintessential parts of himself that he's presented before in his music, but also doing it with a masterful composure and form when it comes to exhibiting the elements to his audience. The idea that Techno is a form of control and you as an audience are witness to how much control an artist has over their music is a very Techno idea. If left alone, the music will sound like a rudimentary finger-painting, but in the right hands, it can sound like a landscape painting from Turner or Sargent.
Alexander Kowalski shows this masterful hand in the work, which makes this EP so outstanding. "Lost in the Depths" offers a great set of cuts here, and this new partnership with the ARTS label should prove fruitful in many years to come.
-Sean Ocean
Check out Dirty Epic music recommendations here.
Listen to our podcasts here.
Find out more about our Events here.
Listen to our review picks here.